Proudly Born in the USA: Stallions at Stud to Benefit The Rose ( *, **,*** )
BREED TO CREATE A HORSE YOU CAN COUNT ON & TO HELP SAVE LIVES !
Offering Select Breeding's to Benefit THE ROSE Breast Cancer Diagnostic Centers & To Promote Quality American Horses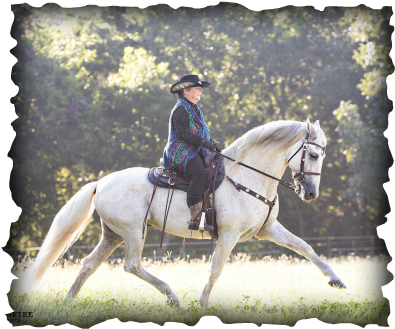 Decoroso photos courtesy of Skelton Mountain Dream Ranch, LLC.
Reputable USA Bred/Born PRE: "DECOROSO SMDR"
The Most Awarded USA Bred PRE Decoroso SMDR with Pure Spanish Style with Bocado - Terry Bloodlines
Pure Spanish Lineage Tracked to 1832
An exquisite & rare perfection of Pure Rasa Espanola (PRE) (ANNCE) Approved Revised Stallion, also known as Andalusian. Son of Estella TV and Enamorado VII, h
e is being offered for breeding to PRE & Other breeds of Mares, also to Pure Breed Arabians to introduce the Spanish Pure Hispano to the United States; the ultimate Riding Western or Classical Dressage or Working Horse, Sound health record, superbly correct confirmation, with a very gentle personality, still going strong body, proven correctly balanced full rang of gates; Breed for power, good bone and joints, gentle manners with correct range of all gates.
2016 Again winning Champion Pin Oak IALHA Sport Horse & Show Hack
2016 World Champion WDDA Western Dressage.
2016 USEF Performance Horse Registry Grand Prix Champion.
2003-2017 Decoroso has also Won numerous titles through USEF USDF FEI Grand Prix Dressage, Musical Freestyle Champion Nationally & Regionally.
No other longevity US Born PRE Spanish Andalusian compares as he is the most awarded PRE Pure Spanish Dressage Stallions born in the U.S.A.
Pedigree lineage traceable back to 1832 go to:
www.allbreedpedigree.com/decoroso+smdr
2016 WDDA Western Dressage World Champion:
www.youtube.com/watch?v=u6kvxSEipSw&t=10s
Decoroso on the Farm: Beautiful Video:
www.youtube.com/watch?v=cdJC7pw_ekk&t=5s
www.youtube.com/watch?v=cMS5tNmuzTQ
Stallion Information: Bloodline:
Pure Rasa Espanola
Color:
Gray
Foaled:
1998
Height:
16 hands; Many (Black-Grey-Chestnut-Bay) foals Photos available.
ANNCE/IALHA Approved & Revised, Champion Stallion;
Breeding Information:
Please call to schedule Stallion Breeding service: Cooled & Frozen semen only. ANNCE, IALHA, Performance Horse Registry, AHA Sweepstakes Nominated Sire - Prodigy eligible for prize money. EVA Negative, safe for your mare.
Contact Information:
Contact name: Cody or John Siebert Phone: 713.703.6100
Email: cjsiebert@msn.com
"Watch Slide Show Below for More Wonderful Photos"
________________________________________________________________________________________________________________________
Also Available: "Todds Alycat 2010"
Rare Breeding Opportunity for Strong Proven Lines Thoroughbred Stallion:
Breed for Appendix; Jockey Club Registry #1003624: Dark Bay: 15' 2" Hands Tall: Sired by Magic Cat by Storm Cat and Out of: Alydar's Avenger by Red Attack
*Grandsire is: Storm Cat
(2-27-83) Storm Cat was an American Thoroughbred stallion whose breeding fee during the peak of his stud career was $500,000, one of the highest in the world, the highest being his Grandsire, the Canadian champion, Northern Dancer at $1,000,000 1984–1987. He will make an awsome sire to any breed of mare's foal with his sound health record, correct confirmation; friendly sound trainable mind and fiery spirit.
Damsire: Secretariat (70) Also known for passing on longevity with a friendly hardworking nature to his progeny.
Breeding Information:
Please call to schedule Stallion Breeding service: Frozen semen & Cooled Semen in compliance with The Jockey Club rules. (Cooled/Live Semen Insemination Available in compliance with Bloodstock Thoroughbred Registry guidelines for additional.)
Contact Information:
DR RANCH LLC, Pasadena Texas: Ranch Manager Todd Browning (713) 992-5549
"Watch Slide Show Below for More Wonderful Photos"
---

___________________________________________________________________________________________________________________
BREEDING CONTRACT INFORMATION FOR STALLIONS LISTED: Breeding contract; plus shipping fee for All Stallions is: $1200 for 2 Breeding Doses for each stallion
Stallion Stud Service is plus shipping fee; total for 2 frozen breeding doses to same Mare to increase pregnancy success;
Additional charges & scheduling for Cooled Semen. Limited offer of $1200 with a Portion of the proceeds given to The Rose Breast Cancer Diagnostic Center501c3 Charitable;
Please
visit The Rose for your Breast health care needs:
www.the-rose.org
(281) 484-4708
Helping both Insured & Under Insured Women; Schedule Your Own Services at The Rose. The Rose–Southeast: 12700 N. Featherwood, #260, Houston TX 77034. The Rose-Galleria: 5420 West Loop South, #3300, Houston TX 77401

"Every Woman Deserves The Rose; Quality Breast Health Care" "Thank you for Choosing Quality Future Horses with us!" NOTICE: WE DO NOT ACCEPT CREDIT CARDS OR DO BUSINESS WITH OR SQUAREUP CHARGES FOR SERVICES
​
​
---