Proudly Born in the USA: Stallions at Stud to Benefit The Rose ( *, **,*** )
BREED TO CREATE A HORSE YOU CAN COUNT ON & TO HELP SAVE LIVES !
Offering Select Breeding's to Benefit THE ROSE Breast Cancer Diagnostic Centers & To Promote Quality American Horses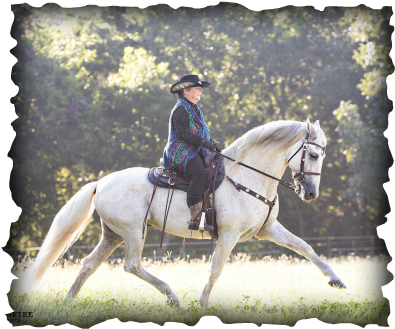 Decoroso photos courtesy of Skelton Mountain Dream Ranch, LLC.
Reputable USA Bred/Born PRE: "DECOROSO SMDR"
The Most Awarded USA Bred PRE Decoroso SMDR with Pure Spanish Style with Bocado - Terry Bloodlines
Pure Spanish Lineage Tracked to 1832
An exquisite & rare perfection of Pure Rasa Espanola (PRE) (ANNCE) Approved Revised Stallion, also known as Andalusian. Son of Estella TV and Enamorado VII, h
e is being offered for breeding to PRE & Other breeds of Mares, also to Pure Breed Arabians to introduce the Spanish Pure Hispano to the United States; the ultimate Riding Western or Classical Dressage or Working Horse, Sound health record, superbly correct confirmation, with a very gentle personality, still going strong body, proven correctly balanced full rang of gates; 2016 recently again winning Champion IALHA Show Hack & World Champion WDDA Dressage. Decoroso is also USDF FEI Grand Prix Dressage & Musical Freestyle Champion Nationally & Regionally consistantly between 2003-2017;. No other compares as he is the most highly accomplished & awarded PRE Pure Spanish Dressage Stallions born in the U.S.A.
2016 WDDA Western Dressage World Champion:
www.youtube.com/watch?v=u6kvxSEipSw&t=10s
Decoroso on the Farm: Beautiful Video:
www.youtube.com/watch?v=cdJC7pw_ekk&t=5s
www.youtube.com/watch?v=cMS5tNmuzTQ
Stallion Information: Bloodline:
Pure Rasa Espanola
Color:
Gray
Foaled:
1998
Height:
16 hands; Many (Black-Grey-Chestnut-Bay) foals Photos available.
ANNCE/IALHA Champion Stallion; USEF-USDF Champion Classical ; WDDA World Champion Western Dressage ; USEF Sport Horse Show Hack
Breeding Information:
Please call to schedule Stallion Breeding service: Cooled & Frozen semen only. AHA Sweepstakes Nominated Sire - Prodigy eligible for prize money. EVA Negative, safe for your mare.
Contact Information:
Contact name: Cody or John Siebert Phone: 713.703.6100
Email: cjsiebert@msn.com
"Watch Slide Show Below for More Wonderful Photos"
________________________________________________________________________________________________________________________
Rare Breeding Opportunity for Strong Proven Lines by: "Todd's Alycat 2010" Thoroughbred Stallion:
Jockey Club Registry #1003624: Dark Bay: 15' 2" Hands Tall: Sired by Magic Cat by Storm Cat and Out of: Alydar's Avenger by Red Attack
*Grandsire is: Storm Cat
(2-27-83) Storm Cat was an American Thoroughbred stallion whose breeding fee during the peak of his stud career was $500,000, one of the highest in the world, the highest being his Grandsire, the Canadian champion, Northern Dancer at $1,000,000 1984–1987. He will make an awsome sire to any breed of mare's foal with his sound health record, correct confirmation; friendly sound trainable mind and fiery spirit.
Damsire: Secretariat (70) Also known for passing on longevity with a friendly hardworking nature to his progeny.
Breeding Information:
Please call to schedule Stallion Breeding service: Frozen semen & Cooled Semen in compliance with The Jockey Club rules. (Cooled/Live Semen Insemination Available in compliance with Bloodstock Thoroughbred Registry guidelines for additional.)
Contact Information:
DR RANCH LLC, Pasadena Texas: Ranch Manager Todd Browning (713) 992-5549
"Watch Slide Show Below for More Wonderful Photos"
---

__________________________________________________________________________________________________________________________
BREEDING CONTRACT INFORMATION FOR ALL STALLIONS LISTED:
This concept keeps in line with the 501c3 Charitable deduction tax code where as the donar if receiving a product/benefit for a donation may be able to deduct the
Breeding contract/shipping fee for All Stallions For The Rose is: $985 for 2 Breeding Doses
"This is a wonderful thing for us to do"; Together our Stallions Owners & Mare Breeders have so much in common; We both want to be Charitable and help fight Breast Cancer supporting The Rose by breeding to a superior horse & to Charitably Help Save Lives as a Fundraiser:Stallion Stud Service is plus shipping fee; total for 2 frozen breeding doses to same Mare to increase pregnancy success;
Additional charge & scheduling for Cooled Semen. Portion of the charitable proceeds are given to The Rose Breast Cancer Diagnostic Center; something charitably awesome!
Most importantly we feel this is a wonderfull philanthropic gesture for us to all give back to our comunity.
Please
Remember whether you breed or not; please do give & visit The Rose for your health care needs
www.the-rose.org
(281) 484-4708
Support Helping both Insured & Under Insured Women; Schedule Your Own Services at The Rose. The Rose–Southeast: 12700 N. Featherwood, #260, Houston TX 77034. The Rose-Galleria: 5420 West Loop South, #3300, Houston TX 77401

"Every Woman Deserves The Rose; Quality Breast Health Care" "Thank you for Choosing Quality Future Horses with us!" NOTICE: WE DO NOT ACCEPT CREDIT CARDS OR DO BUSINESS WITH OR SQUAREUP CHARGES FOR SERVICES
​
​
---